Nokia outlines 'more human' brand promise... and unknown Lumia peeks out?
64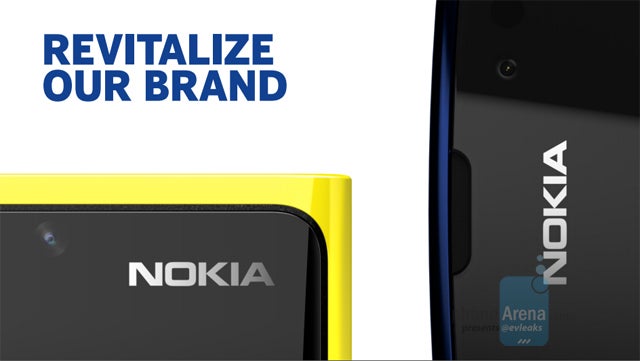 Nokia has two events planned for the next two weeks, and they're doing a pretty good job at keeping the agendas under wraps. We can make some educated guesses, of course -- Ashas in India on the 9th, and Catwalk in the UK on the 14th -- but so far, no one seems to have any solid intelligence. We were, however, privy to a recently-published document (cover pictured above; no, we don't know what phone that is) that lays out some very broad strategies the company is taking, under an overarching brand promise they're referring to as "more human."
Specifically, Nokia is following Samsung's path somewhat broadly, in recognizing that technology should more closely adapt to our behaviors, and not vice versa. Think: the (kinda) heads-up experience offered by a Google Glass. Nokia sees three general mergers occurring in the confines of technology: that of the physical and digital, the virtual and real, and humans and devices. These are all trends that have been taking baby steps elsewhere in the world, and Nokia sees them having a major effect on the mobile space as well.
To that end, examples are given of current technologies which begin to accomplish this "more human" promise: the heads up perspective offered by Nokia City Lens, wireless charging throughout much of the Lumia line, and the revamped Here service, which aims to be as glanceable as possible. Another example, of course, is the revolutionary PureView technology, which takes not only smartphone cameras, but photography in general, in an exciting new direction.
Don't look for the "more human" mantra to pervade its way into product marketing, at least not in the same way that "Connecting people" has been adopted as a very front-facing tagline. This seems to be a deeper, guiding principal for the employees at Nokia, as much as it is a set of expectations for consumers. What is clear, though, is that Nokia sees what its competitors are doing -- or rumored to be doing -- and it's committed to not letting itself fall behind in the area of innovative mobile technology.