Nokia introduces JBL PlayUp Wireless Bluetooth Speaker family, best suited for its Lumias
4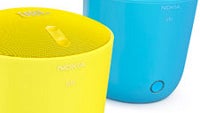 Just a week before its huge Windows Phone joint event with Microsoft, Nokia has unveiled a brand new series of colorful wireless speakers, the JBL PlayUp Wireless Bluetooth Speaker family. The design is somewhat similar to Nokia's last yeer's Play 360° NFC speaker, but this time the plastic used is more durable.
Now, they are not too big so don't expect wonders - sound output is at the decent 89dB, which should suffice for casual use. With the PlayUp speakers, JBL is bringing a reworked speakers mechanism and deeper bass. NFC is also there for quick pairing with Lumias and other device supporting near-field communications.
You can fine tune the speakers with a dedicated PlayUp application that is coming to the Windows Phone Marketplace. Now, on picture the speakers might look miniature, and while they are relatively compact, the actual dimensions are 4.65 x 4.65 x 5.04 inches (118 x 118 x 128mm), at 1.67 pounds (760g) of weight.
It's good that Nokia unveiled the JBL PlayUp speakers now, they'd probably be at Nokia's September 5th big event, but they'd hardly manage to get into the limelight with all attention reserved for the upcoming Windows Phone 8 Lumias.
source:
Nokia Conversations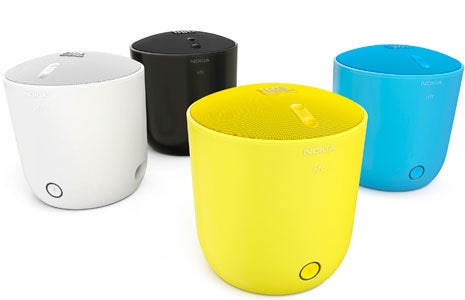 Recommended Stories