Nokia introduced 6340, first GAIT phone
4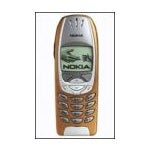 Nokia announced their new Nokia 6340, GAIT phone today. It would operate at 1900Mhz / TDMA 800 / 1900Mhz / AMPS frequencies, and allow users to roam between GSM, TDMA and analog networks.
The new features of Nokia 6340 allow users to store credit and debit card information in standard Electronic Commerce Markup Language (ECML) format, along with shipping addresses and personal notes, in an encrypted area of the phone memory. This information can be accessed using a personal wallet code and transferred to mobile Internet commerce sites using commonly accepted standards, making mobile commerce transactions fast and secure. Additionally, using a security module on the SIM card, the Wireless Application Protocol (WAP) browser incorporates a digital signature feature with the mobile wallet to allow for signing transactions. For mobile Internet connectivity, the Nokia 6340 phone employs a WAP 1.2.1 browser, operating on both GSM and TDMA TDMA networks. It also included numerous personalization features, like timed profiles, audio equalizer and advanced voice functionality. The audio equalizer can be used to fine-tune the sound of the phone, allowing for maximized voice clarity for each individual user. Along with voice dialing with support for up to 10 pre-programmed phone numbers, the Nokia 6340 phone accepts voice commands to control user-defined menu items via the spoken word, and up to 3 minutes of voice memo recording.
Shipments are expected to begin during the first half of 2002.