Nokia inks deal with Oracle to provide map data
17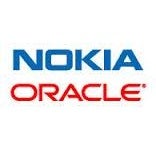 To be announced on Monday at OracleWorld in San Francisco, Nokia will provide map data and location services to Oracle which will be integrated into Oracle applications.
While this deal does not represent Nokia's biggest partnership, its timing is not insignificant. Recently, Oracle was unsuccessful in its lawsuit against Google, and
had to pay a portion of Google's legal fees as a result
. What also highlights the deal are the recent revelations over Apple's new Maps app, which proved have
serious performance issues
and became the
topic of many jokes
which ultimately led to an official apology from Apple.
While Nokia CEO Stephen Elop has had a mixed reception from many Nokia fans since joining the company in 2010, he made it a priority for Nokia to capitalize on its acquisition of Navteq back in 2007. Since then, Nokia has scored mapping deals with Groupon, Yahoo! and Amazon, who had dropped Google Maps, favoring the Finnish company's product. Nokia is proving to be a very capable competitor to Google and its Google Maps product.
What is also significant about the deal with Oracle is how important mapping and location data services are becoming, not just in the consumer space, but across the enterprise in applications many of us do not see on a day-to-day basis.
source:
The Wall Street Journal