Oracle ordered to pay Google $1.1 million for legal fees
8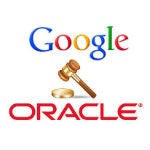 Lawsuits are ugly business, and if you lose a lawsuit, it gets far uglier. Oracle
lost its case against Google
earlier this year, and that means that not only does Oracle not get the damages asked for in the trial, but Oracle also has to help pay for Google's legal fees. Google had originally asked that Oracle pay the entirety of Google's $4 million in legal fees, but the judge thought that a bit harsh.
Instead, a judge has ordered Oracle to pay just $1,130,350 of Google's legal bill. Oracle had tried to avoid paying by claiming the trial was "a landmark issue of national importance," but fan favorite
Judge William Alsup
, who actually taught himself to code during the trial, did not agree. According to Judge Alsup in his ruling:
While it is true that a copyright issue presented, copyrightability of APIs, was of great importance to the computer industry, this is not enough to deny costs. Oracle did not bring its API copyright claim for the benefit of addressing 'a landmark issue of national importance,' but instead fell back on an overreaching (albeit somewhat novel) theory of copyright infringement for its own financial interests late in litigation.
"Overreaching" seems like the perfect word to describe Oracle's lawsuit against Google, don't you think?