Nokia has given away 17,000 Windows Phone handsets to devs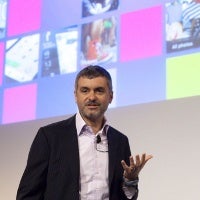 Nokia wants to establish Windows Phone as a legitimate third in the mobile OS race, and to help that the company is giving away its Lumia WP phones. Up until now,
Nokia has given away 17,000 Windows Phone handsets to developers
, and it's likely to continue the giveaways as back in October at Nokia World the company promised to gift 25,000 devices in total to devs.
The friendly move by Nokia should help the company and Microsoft get a larger developer following and more apps in the Windows Phone Marketplace. So far, there are over 80,000 applications available for download. Not bad, but still a far cry from the thousands of applications on the App Store and Google Play.
The 17,000 phone figure was revealed by none other than Marco Argenti, head of Nokia developer experience and marketplace. Additionally, Nokia is planning to host 600 developer events across the globe from the start of 2012 to July. 100 of those will take place in the United States.
Argenti also mentioned that the Lumia 900 has had a warm welcome in the States without giving any specific figures. He also dodged questions about whether Nokia pays to devs to make apps for Windows Phone. Hit the source link below for the full interview.