Nokia extends its domination of global Windows Phone share, T-Mobile gains, Lumia 928 vs. 1020
27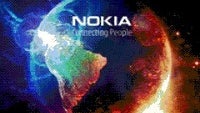 Over the weekend, we shared the statistics from AdDuplex
showing the Nokia Lumia 520 going from zero to nearly 30% share of all Windows Phones in the world
in virtually no-time flat. The rest of Alan Mendelevich's report has revealed a host of other interesting facts about the Windows Phone ecosystem as well.
For starters, and not surprisingly, Nokia has expanded its domination of devices in use by another point-and-a-half to a
whopping 86.9% of the market.
That growth came mostly at the expense of HTC, who dropped to 9.8% from 11.5%. Samsung and Huawei each made fractional gains.
Despite the domination, and despite a somewhat suddenly coherent marketing initiative, Nokia's
Lumia 925
is not even ticking the asterisk register in AdDuplex's findings. By contrast, the Lumia 822, available in the US only, and only on Verizon Wireless holds 5% of the global market share, just behind the
Windows Phone 8X by HTC
at 6%.
How is the
Lumia 1020
doing versus the Verizon flagship
Lumia 928
doing? Very well all things considered. Based on the number of app installations during each device's first three weeks of availability, the Lumia 1020 appears to be doing quite well, albeit the statistics were not adjusted to accommodate AdDuplex's own growth. Even taking that into account, the Lumia 1020 is clearly moving off the shelves. However, there is no US market share data yet available.
While Verizon still holds the lead in Windows Phone share for the US,
the big gainer is T-Mobile,
no doubt aided by the availability of the super-affordable
Lumia 521
. T-Mobile gained 4% to reach 19% overall, costing Verizon and AT&T each a couple points. We do not expect that we will see Sprint making a wedge for a couple months.
The rest of the market is quite an interesting mix of devices and operating systems. Some places are still heavily dominated by Windows Phone 7.x and in areas where newer Windows Phone gear rules the day, it is not always the flagship gear some might expect.
source:
AdDuplex