Nokia denies plans to re-enter the consumer smartphone market
56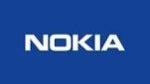 Nokia has just published a statement on its official company website claiming that it has "no intention to manufacture or sell consumer handsets". Furthermore, the company also deemed as false recent reports that quoted a Nokia executive as confirming the company's ambitions to manufacture smartphones out of an R&D facility in China.
Earlier this week, a couple of reports suggested that Nokia is staging a comeback to the smartphone market. The initial report, published on Monday by Re/code, quoted sources familiar to Nokia's plans according to which the company is planning a
return to the smartphone market in 2016
. A few days later, a Chinese newspaper quoted Mike Wang, the President of Nokia China, communicating an intention to to
manufacture smartphones in the Chinese city of Sichuan
.
Nokia's recent statement doesn't specifically make any mention to plans of
designing
smartphones in the near future. The statement only mentions that the company has no plans to sell or manufacture consumer handsets, and this specificity leaves room for interpretation. Re/code originally reported that Nokia will licence smartphone designs to third party manufacturers, which is exactly what the company did with the
Nokia N1
tablet, a device designed by Nokia, but manufactured and commercialized by Foxconn.
Nokia is bound by its deal with Microsoft not to release any Nokia-branded smartphones until the third quarter of 2016. We're keeping an eye on the situation and we'll get back to you as soon as there's more to report.