Nokia confirms 1,000 job cuts in Finland as restructuring continues
5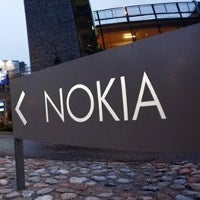 It's definitely not the best time to be on Nokia's payroll. The Finns have already outlined the huge job cuts in Europe, but today has talks have been finalized and it's confirmed that
1,000 employees
at Nokia's Finnish Salo plant will be laid off. It's all a part of a radical reform that is supposed to finally bring Nokia back to its glory, but there are no guarantees that it will succeed.
Slashing 1,000 positions won't happen overnight, of course. Some employees will have to go as early as June while others will stay by the end of the year.
Those who remain at Salo will switch focus on installing applications and tweaking models for European Nokia models.
For the company in general this is another move towards a larger shift of manufacturing toward Asian countries. Manufacturing there makes more sense as that's where all the materials are. But that's definitely not going to improve the Finnish manufacturer's positions in its own country, where people are increasingly choosing iPhones and Android devices, turning their back on Nokia.