Nokia claims it "didn't need" 1080p or quad-core until now
34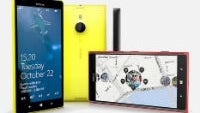 Microsoft has been very careful about how quickly it brings the Windows Phone ecosystem forward, which has meant that some things that Android users might see as commonplace are just now starting to come to WP devices like 1080p displays and quad-core processors. Of course, with a well optimized platform and the design aesthetic of Windows Phone, the benefits of those new features may only be noticeable at certain times and there are downsides to the better tech.
At least, that's the argument being put forth by Nokia's VP of software program management Samuli Hanninen. According to Hanninen, with a 1080p display you can "only see the benefits when using a 5-inch screen and larger, anything below that the eye can't see the difference" (something that the team at Motorola would agree with), so there wasn't any need to push the hardware there until now. Additionally, Nokia was focused on working with Microsoft to optimize the Windows Phone software for the Nokia Lumia 1020's impressive camera. The WP software needed to be rewritten to handle the camera that Nokia wanted to use.
When it comes to quad-core processors, if the software isn't optimized properly you won't see any speed improvements, but you will notice a big heat difference in your device and faster battery drain. But, it seems that those concerns have been addressed with the new Snapdragon 800. It's lucky that Snapdragon came out with that chip just as Microsoft was ready with Windows Phone 8 GDR3, eh?