Nokia announces new leadership team
11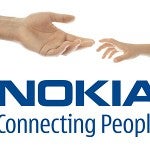 The unthinkable has happened, folks, Nokia announcedits switch to Windows Phone for its high-end devices in what couldturn out to be one of the biggest changes in the industry. In regardsto that the company is changing its structure and basically will havetwo separate units as of April 1 - Smart Devices and Mobile Phones. The first onewill be responsible for high-end offerings, which are expected to runthe Windows Phone OS, while more affordable handsets presumably withSymbian will be the focus of the Mobile Phones department.
Smart Devices, the high-end phones unit, will be headed by Jo Harlow and will be responsible for the successful launch of Nokia Windows Phone smartphones. It will also include the following departments, previously in Nokia's Mobile Solutions division:
- Symbian Smartphones
- MeeGo Computers
- Strategic Business Operations

The Mobile Phones unit will be lead by Mary McDowell and will be responsible for the more affordable handsets, presumably running Symbian S40.

The previous Group Executive Board willnow be known as the Nokia Leadership Team and will include StephenElop, Esko Aho, Juha Akras, Jerri DeVard, Colin Giles, Rich Green, JoHarlow, Timo Ihamuotila, Mary McDowell, Kai Oistamo, Tero Ojanpera,Louise Pentland and Niklas Savander. Those names indicate an even wider presence of Americans as the company is expected to increase efforts at the North Americn market.

Alberto Torres, one of the main peoplebehind the MeeGo project steps down to "pursue otherinterests outside the company," which means MeeGo will turn into an"open-source, mobile operating system project." Presented with asingle handset in 2011, the platform will be used for marketexploration of next-gen devices rather than current products.
source:
Nokia