Nokia all ready to push out Windows Phone 7.8, just waiting for the high sign from Microsoft
37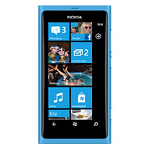 According to a mobile gaming site, Nokia has told them that the Windows Phone 7.8 update is all ready to be pushed out to Nokia Lumia models running Windows Phone 7.5. The
hold-up is apparently with Microsoft
as Nokia is awaiting the word from the Redmond based software giant to let the update go out. Even though the ultimate decision to update current Nokia Lumia models running Windows Phone 7.5 to Windows Phone 7.8 seems to be in the hands of Microsoft, Nokia is already installing the updated software on new
Nokia Lumia 800
models being shipped to consumers.
"With Windows Phone 7.8 beginning to ship pre-loaded on Nokia Lumia smartphones, we will naturally be deploying the software to our factories for product rollout. At present we have no more information we can give about wider availability of the update for phones running Windows Phone 7.5."-Nokia
Windows Phone 7.8 is designed to give those with the limited hardware capabilities of Windows Phone 7, the opportunity to get a taste of Windows Phone 8. It offers the resizeable Live Tiles as seen on Windows Phone 8, new color themes for the device, a Bing lock screen Wallpaper of the Day and more. Some have suggested that Microsoft did not want to release the update during the holidays for feat that it would keep some Windows Phone owners from upgrading to Windows Phone 8.
Last month,
some Nokia Lumia 800 models overseas started to receive Windows Phone 7.8
, but that turned out to be a
limited test conducted by Nokia
, which said that the real thing will take place in the first quarter of 2013.
source:
pocketgamer.biz
via
DailyMobile