Nokia Windows Phones will be out in Q4, says Stephen Elop, a gradual roll-out is in store
15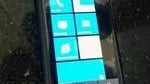 CEO Stephen Elop has given an interview for a big Chinese social network, in which he mentioned that Nokia Windows Phones are coming in Q4, and will be sequentially appearing in a country after country, based on the best probabilities of success in those markets.
Nokia still looms large in China and Stephen Elop is there negotiating with carriers about the best time to bring its WP devices to their portfolios. This interview straight from the horse's mouth debunks the rumor that we will
have to wait until 2012 to see a Nokia Windows Phone
hit the market.
It looks like the original 2011 strategy of a few countries and two or three handset models maximum, none of them ultra high-end, is still in place, so hopefully the handsets will be announced at Nokia World the end of October, in time for the busy holiday shopping season.
Nokia's CEO also reiterated all his stances, that the board went with WP because it gives the company
unique advantages to stand out
in the mobile crowd, and said the phones will be very distinct in terms of both hardware, and software, with unique navigational and entertainment capabilities.
Does this mean we will see Nokia Maps integrated not in the 2012, but in the first batch of Nokia Windows Phones? We can only speculate, but free offline navigation with traffic updates in most major countries would be a great differentiating point to start with. We doubt
the merge with Bing Maps
will be ready by launch time, so Nokia Maps might be provided as a
separate app
of sorts. Anyway, it's a month and a half until Nokia World, so some more info might leak beforehand.