Nokia Video Director is now live and exclusive for the Lumia 2520
3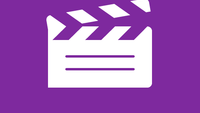 More than a month ago at Nokia World, the Finnish company announced several new apps alongside with Lumia 2520. Some of these apps were Nokia Storyteller, Beamer and Video Director. Well, it seems like Nokia Video Director is live now and exclusively available for download on Nokia's tablet. The app, as it name suggests, allows users to create their own movies in a simplified way by combining their videos and images.
What is expected of you is to select the first and last frames. From then on, you can choose how much exactly to step into the overall editing process. You can select the overall style of your movie from one of the presets, apply different effects and captions, select the music background and so on. It looks like the interface is intuitive, although it offers enough settings to suit more advanced users as well. Users might preview their movies and change styles right before they save.
Nokia has also released a companion app for Lumia devices, which allows you to capture a video clip with your smartphone and directly send it to your Lumia 2520 via NFC. The videos you create might be saved with different framerate and resolution according to your needs.