Nokia US future at risk: AT&T sales not likely to reach a million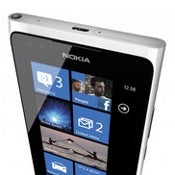 The Nokia Lumia 900 might be one of the most important launches for Nokia in recent history as it's the first handset that openly asks the US to turn a favorable eye on the Finnish phone maker, but analysts estimate initial sales won't even reach a million units.
The Lumia 900 launches on April 8th on AT&T, and now Deutsche Bank and Avian Securities project sales within three months of availability to be
hundreds of thousands, rather than a million
or more. Analysts at the two institutions didn't see the Lumia 900 as becoming a hit as it lags behind Apple and Samsung.
The Lumia 900 is setting the tone for future Nokia releases. Moreover, it does so in the US, the one market that has become key to a global product success.
The Lumia 900 enjoyed being unveiled by three CEOs - Microsoft's Steve Ballmer, Nokia's Stephen Elop and AT&T's Ralph de la Vega at CES 2012. And while AT&T and Nokia haven't revealed a specific sales target, under a million doesn't seem like an achievement that would make the two partners happy.
Kai Korschelt of Deutsche Bank estimates sales within 3 months of availability reaching 140,000 units in the worst case scenario to 680,000 units in the best. Avian places its projections at 370,000 units.
The Lumia 900 launches for half the price of your standard high-end device - $99.99 on contract. This means that Nokia and Microsoft are probably not making a huge profit - if any - on this device, instead trying to push user adoption. AT&T also pointed out that it's looking for steady growth, rather than quick sales success.
The handset was received with mixed reviews. Some focused on its smooth experience, gorgeous design and low price, while others found the screen and hardware not future proof, the software to lackluster, and were underwhelmed by the not-so-stellar camera and battery draining in less than a day.