Nokia Sea Ray was once a MeeGo device for Verizon
7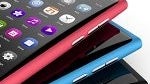 If you aren't yet over Nokia's abrupt decision to put an end to the MeeGo project then you might not like knowing that the smartphone codenamed the
Sea Ray was once a CDMA device bound for Verizon with MeeGo on-board
.
The Nokia Sea Ray is a device rumored to be heading to AT&T and will be one of the Finnish manufacturer's first handsets to feature the Windows Phone operating system. Recently some
press photos surfaced of the Sea Ray
which is
also known as the Nokia 800
. The hardware looks very similar to the MeeGo powered N9 that unfortunately won't see the light of day in most countries.
It is unclear if the Sea Ray for Verizon was a variation of the N9 or not
. It is possible that it was an entirely different device from the N9 and the Windows Phone version of the Sea Ray. If in fact it was the same Sea Ray that will likely be announced at the Nokia World event, then it would have featured a
3-7-inch or a 3.9-inch display
and could have possibly been powered by a single-core 1.4GHz processor. The processor in the N9 was clocked at 1GHz.
Knowing that there were plans for MeeGo devices in the states is kind of depressing. There was a lot of potential with MeeGo that most of us will never get to see. Sure, it is
getting replaced by Tizen
which is backed by both Samsung and Intel, but it just isn't the same. Had a MeeGo device arrived on Verizon would any of you considered picking one up instead of the iPhone 4S or one of the many worthy Android smartphones? Tell us what you think.
source:
ThisIsMyNext