Nokia N9 could run Android apps thanks to Myriad's Alien Dalvik software
23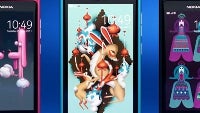 Myriad's Alien Dalvik system
, for which we wrote back in February, can be used to run native Android apps on MeeGo, and is expected to hit commercial availability sometime this year. A strong incentive for its development have been car companies, since MeeGo has been slated for car use for a while now. BMW, GM, Hyundai and others have signed up for the software already, which would allow Android apps to be easily ported to their MeeGo-powered dashboards.
The Alien Dalvik system developer, Steve Troughton-Smith, has reminded about its creation in relation with the freshly announced
Nokia N9
, which is running MeeGo. Myriad's software promises ported Android apps performance that is indistinguishable from native apps.
App store owners, OEMs, carriers or developers have to first repackage the app, for it to appear in the list of your available applications on the device. The ported app can make a full use of the phone's hardware capabilities, and if some tweaks are needed to use this and that feature, they should be easily made via the Android SDK plugin. At least that is what Myriad claims, we will see how it will be implemented when the software becomes available later this year.
If the process is made seamless, there will be a lot of playtime with the Nokia N9 - you'll be able to keep the unique
swipy MeeGo interface
, and still run a number of ported Android apps, provided that Alien Dalvik gains traction. If the Nokia N9 asserts itself as an enthusiast device, like the
Nokia N900
before it, these kinds of projects can bring a lot of added value to the handset. That's exactly the kind of demonstration Myriad gave at the MWC expo this year, running Android apps on a Nokia N900, of which we are embedding a video below.
via
SlashGear