Nokia Monarch tipped to be headed for T-Mobile
9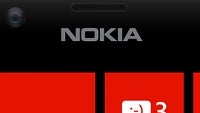 The proven tipster that is @evleaks has tweeted some news about a new Nokia joining T-Mobile at some time in the foreseeable future.
We know nothing other than a codename, "Monarch." Based on such a moniker we believe that it will be a high-end device, possibly an exclusive variant of the
Lumia 930
that is rumored to make an official appearance either at Build 2014 or at Nokia's media event which is happening just down the street.
Right now, anything we offer is pure conjecture, but the rumor mill has been spinning the Lumia 930 as a more widely distributed version of the Verizon exclusive
Lumia Icon
. The Monarch may be a T-Mobile variant of the 930, or it may be an exclusive model for a while. Since these devices are coming to a head around the Windows Phone 8.1 announcement, we could gather that these will be the initial banner devices packing the new OS out of the box, but we will assume nothing for now.
Nokia is holding an event
late in the afternoon of the first day of Build 2014 and has been promoting it with a #moreLumia hashtag. We are fairly confident that we will see
at least an on-stage introduction of some of these devices at Build
, but we are even more excited about what kind of coverage we can provide from the Nokia event.

If the news-to-date holds true as it is right now, we might just see three Nokia Lumia devices in the spot light next Wednesday, the
Lumia 630
/635 "Moneypenny," the Lumia 930 "Martini," and the Nokia "Monarch." Either way, you can count on PhoneArena.com bring you coverage from Nokia's #moreLumia event and from Build 2014.
source:
@evleaks
(Twitter)