Nokia "Martini" may be Lumia 930
22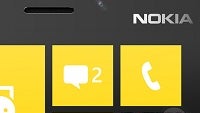 While we have not been observing what one would call a steady stream of information about upcoming Windows Phone devices set to debut with the announcement of Windows Phone 8.1, we do have a small update about a device we learned about a couple weeks ago.
A new
Nokia Windows Phone, codenamed "Martini,"
is in the works according to the reliable gang at @evleaks. At the time first learned of it, we had no idea if this device would a new generation of Lumia or a successor to an existing model.
Word is that "Martini" will be the Nokia Lumia 930, suggesting it will be a successor to the
Lumia 920
and
Lumia 925
. From those two form factors, we can expect a sub-5-inch display, a six-lens camera assembly, dual-LED flash and probably 32GB of storage.

It is also probably safe to expect a quad-core Qualcomm Snapdragon 800 CPU. What we do not yet know is what tricks Nokia will have up its sleeve with anything else related to this device, particularly the camera, though a 20MP sensor as found in the
Lumia 1520
and
Lumia Icon
is certainly not out of the question.
As we noted before, it is entirely possible that all will be revealed at Microsoft's //Build/ conference which begins April 2nd in San Francisco. There, we should see the curtain lifted off of
Windows Phone 8.1
and a number of new Windows Phone devices as well.
source:
@evleaks
(Twitter)