Nokia Lumia Icon now supports Insider Preview builds of Windows 10 Mobile
11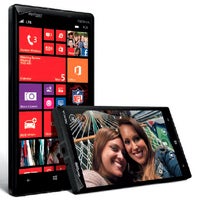 Nokia Lumia Icon
owners know only too well that their device was not among the first group of Windows Phone handsets to receive Windows 10 Mobile. After Microsoft said that it is considering adding Windows 10 Mobile support for the Lumia Icon, the phone can now receive Windows 10 insider builds on either the fast or slow ring.
Those on the fast ring are your Windows 10 Mobile daredevils, the Evel Knievel of mobile phone users. They get first crack at the latest build of Windows 10 Mobile, including all of the good stuff and all of the bad. There will be plenty of bugs and features that will end up removed down the road. But those in the fast ring have to endure them now for the privilege of being among the first to run the first Windows 10 Mobile build on their device. Those in the slow ring are your ultra conservative worry warts who are getting the same insider build as the fast ring, but only after it has been cleaned up, updated, and made more stable. The version of the build in the slow ring is much closer to the final build.
If you are a Lumia Icon owner, click on the sourcelink to sign up for the Windows Insider program. You'll have to choose between being in the fast or slow ring. That is a personal choice that depends on your personality. And once that is completed, you will be able to install Windows 10 Mobile insider build 14328 onto your Lumia Icon.
source:
WindowsInsiderProgram
via
MSPoweruser