Nokia Lumia 928 can now be purchased from Verizon
18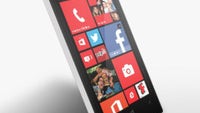 Boy, it is great when newly announced smartphones are launched fast, not ages after being introduced. After being
officially unveiled on May 10
, the Nokia Lumia 928 can now be purchased from Verizon. Pricing, as promised, is set at $100 on a 2-year contract, with an extra $25 of credit to be used towards purchases from the Windows Marketplace. The smartphone is available in either black or white.
If ordered today via Verizon's online store,
your Nokia Lumia 928 will be shipped by May 20
. Alternatively, you're free to visit one of the carrier's retail outlets where the smartphone should be available as well.
For those who need their memories refreshed, the Nokia Lumia 928 is a high-end Windows Phone 8 handset offering many of the features found on the Nokia Lumia 920. However, the Lumia 928 comes with an even better camera paired with a bright Xenon flash for better performance in low-light. Also, a 4.5-inch OLED screen has been used for the device instead of an LCD one.
Anyone thinking of getting the Verizon-exclusive Nokia Lumia 928? Those who want one are advised to check out our
Lumia 928 hands-on
first.
Recommended Stories