Nokia Lumia 920 has already lost the price wars: HTC Windows Phone 8X, Samsung Galaxy S III much more affordable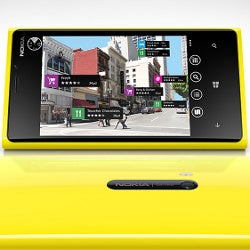 The
Nokia Lumia 920
was announced to much fanfare a couple of weeks ago with buzz words like
wireless charging
and extremely responsive screen thrown around, but Nokia didn't give any details about pricing and carrier availability. And that came in stark contrast with the following HTC presentation where the Taiwanese company announced the
Windows Phone 8X
and 8S, and explicitly said it has struck deals with over 150 carriers in 50 countries.
Why didn't Nokia announce its partners and could the culprit lie in the price? Lastly, we learned that Nokia has chosen a shocking price tag for its Lumia 920. Surprisingly,
Nokia thought it is adequate to
sell its flagship for as much as 25% more than the Samsung Galaxy S III
, widely considered a benchmark for high-end Android smartphones.
So far only Apple manages to get away with pricing its iPhone way above the competition at 679 euros for the basic 16GB iPhone 5 model.
Interestingly, the equally (if not more) visually exciting HTC Windows Phone 8X with very similar characteristics to the Lumia 920 costs nearly 100 euro ($130) less than the Lumia 920. HTC is adequately estimating the shortcomings of Windows Phone like its weaker ecosystem and is pricing its device to sell, almost on par with the mid-range Nokia Lumia 820.
source:
Tech-thoughts