Nokia Lumia 920 coming to KPN in the Netherlands during the first week of 2013
7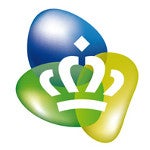 The
Nokia Lumia 920
is beginning its next phase to take over the world. Nokia's Windows Phone 8 flavored flagship phone recently had a very successful release in the Chinese market where not once, but
twice long lines of buyers waited outside and inside the Nokia Store in Shanghai
to purchase the phone. The first time, the stock was sold out in 2 hours. The second time, the yellow model was
snatched up in 20 minutes
. And even online, where the special variant of the phone, the Nokia Lumia 920T was offered for customers' of China Mobile, Amazon was wiped out of inventory in 30 minutes.
11 second television commercial in India
was telling those watching to get ready to switch to the Nokia Lumia 920. Also expecting to launch the device soon are
carriers in the Netherlands
. There, the operators have been taking pre-orders for the phone, expecting to ship them sometime next month. One carrier in particular, KPN, has a more precise launch date. On its website, KPN says it will have the phone available in the first week of January 2013. The carrier is giving you the phone free with your signature on a two-year pact for 25 EUR a month ($32.98 USD). That plan, though, is pretty light with only 1000MB (slightly less than 1GB) of data at 7.2Mbps, 250 minutes of SMS and unlimited KPN to KPN calls.
Vodafone Netherlands
and
T-Mobile Netherlands
are both among the carriers taking pre-orders with the former selling the device for 119.98 EUR ($158.27 USD) with their recommended plan. That price requires you to get locked up with the carrier for two-years. So which country is next to release the Nokia Lumia 920?
source:
T-MobileNetherlands
(translated),
VodafoneNetherlands
(translated) via
WMPoweruser