Nokia Lumia 910 appears again, surrounded by mystery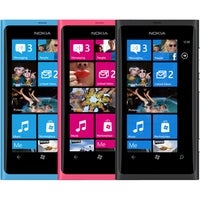 We have heard
rumors of a Nokia Lumia 910
before. Some said that it was going to be a version of the Lumia 900 tailored for T-Mobile, while others believed that the device was going to get an upgraded 12-megapixel camera. Unfortunately, none of these speculations had any solid evidence to back up the existence of such a device.
This time, however, a device labeled as Nokia Lumia 910 has appeared on the Remote Device Access tool. In case you are not familiar, the RDA is provided by Nokia and is used by software developers to test an app on a given device without actually owning it. What could the Nokia Lumia 910 be? Well, it is speculated that we might be dealing with a
Nokia Lumia 900
variant, although we can only guess what the differences between the two devices would be.
Of course, the Nokia Lumia 910 might have been listed on the RDA by mistake and the device could not exist at all. That said, there is no need to get excited until an official announcement comes from Nokia itself.