Nokia Lumia 800 takes a swim in icy waters, snaps a photo, and lives to tell the tale
28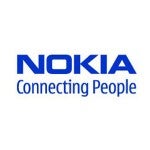 The
Nokia Lumia 800
was the first flagship model for Windows Phone. Eventually replaced at the top of the Windows Phone totem pole by the
Nokia Lumia 920
, the Nokia Lumia 800
has shown off its toughness before
. In November 2011, a one-year old took his Dad's Nokia Lumia 800 and tossed it off a balcony. The device landed on concrete and you would have expected that this would have been the end of that handset. But amazingly, there was
not even one scratch
on the glass or the polycarbonate body. The only problem was the power button which was loosened a bit.
Once retrieved from the water, the SIM card was pulled out and after drying off for a couple of hours the phone booted up. The only problem with the handset is that the touchscreen doesn't register every input, which makes it kind of hard to use. Still, this is not a model with any type of water protection like the
Sony Xperia Z
, and it almost survived. Not only that, it also manged to snap a picture while underwater!
What kind of war story do you have about an incident that showed off the build quality of your current or past handset?
source:
WPCentral