Nokia Lumia 620 goes under the knife, shows us what is underneath
15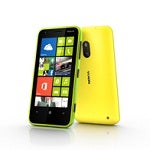 Nokia's entry level Windows Phone 8, the
Lumia 620
underwent a disassembly courtesy of the folks at WindowsMania.pl in Poland. Their breakdowns are straight forward and provide a nice overview of the components without getting too technical.
It will not surprise you to learn that the Lumia 620 does not reveal anything earth shattering. Of the Windows Phone 8 devices, this is
colorful and affordable
device offering the "Nokia experience" that all Lumias apart from the other Windows Phone 8 devices. Things are rather well organized, just like its
two bigger cousins
. The tear down follows WindowsMania's normal method. The display has two distinct parts, presumably to make it easier to replace parts if something breaks. One might take note of the dual microphone set-up as well.
Since none of us are in the habit of disassembling our devices, it is always interesting to see what is inside. Be sure to zoom in on the pictures to see more detail where you can.
Nokia Lumia 620 and other Lumia tear downs
source:
WindowsMania.pl
via
WMPoweruser