Nokia CEO alludes to the potential of developing WP7 handsets
15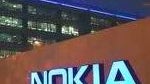 After reporting some
disappointing Q4 results
, there have been rumors floating around about Nokia's future and what strategies they need to look into in order to stay afloat in this volatile market. The most recent earnings report is shaking things up over in Nokia's camp as they continue to struggle in remaining as the world's top dog in mobile phone sales. However, words from their new and current CEO sheds light on the possibilities of what can happen in the near future.
Ex-Microsoft employee and current CEO of Nokia, Stephen Elop, made some startling words about how the once formidable company needs to move faster and have in place better strategies around operating systems. He said, "
The game has changed from battle of devices to war of ecosystems. Our industry has changed and we have to change faster.
" Although it's hard to gather concrete ideas from his statements, he does suggest that the notion of a dual-OS strategy may be on the list of things to do.
Looking down at it more, Nokia essentially was on that path with Meego, but Elop's statement of "build or join a competitive ecosystem" may spell doom for the up and still coming Meego platform. Granted that he didn't concretely confirm a move to cease Meego entirely, Elop says that Nokia could potentially move to a 3rd party operating system because of the company's strong brand name and carrier relationships.
At this point, it seems that
Windows Phone 7
would most likely be the ideal choice since many analysts have mentioned in the past that it would be more of a natural fit for Nokia. Needless to say that Elop's subtle mentions about supporting a 3rd party operating system are inviting, but it's going to really come off as a surprise if they indeed move forward with the strategy.
via
AllThingsD
&
WMPoweruser
Recommended Stories