No invitation required to buy the OnePlus One on January 20th
24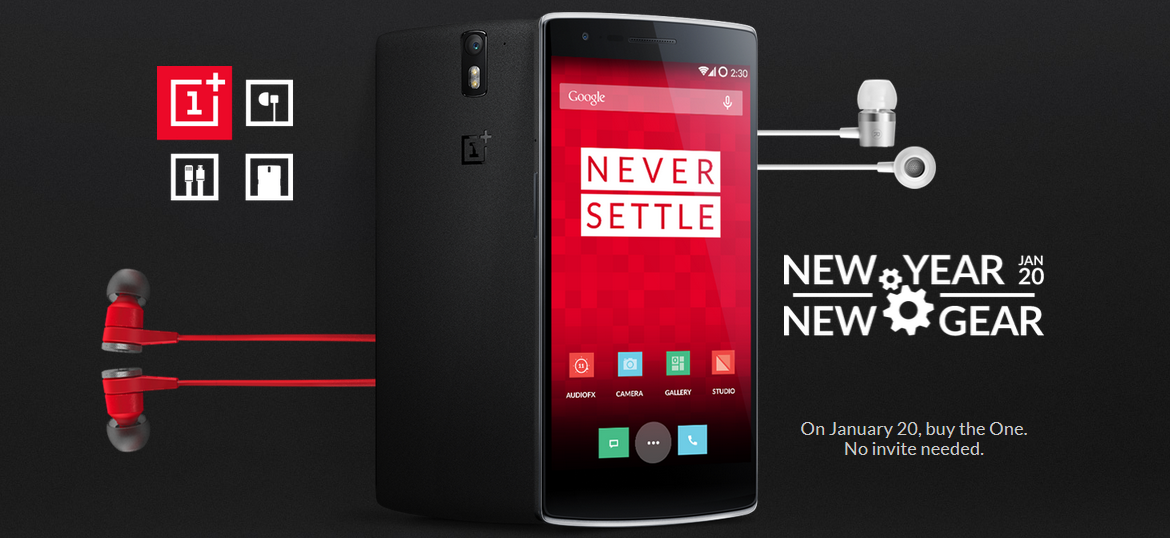 This Tuesday, buy either OnePlus One model without an invitation
If you've been wanting to purchase the
OnePlus One
but haven't been able to snag an invitation, this coming Tuesday is your lucky day. And you won't have to set an early alarm clock to make the purchase. From 7pm to 9pm EST on January 20th, both the 16GB Silk White model ($299) and the 64GB Sandstone Black version ($349) will be offered to all buyers.
OnePlus has stated that it had to institute the invitation system
to make sure it didn't build too many units
. As a new company, money is certainly an issue and it would not have been good for OnePlus to have to write down unsold inventory and distribute it via the cut-out bin at your local department store.
As it turns out, the OnePlus One has been a huge success
with nearly one million units sold in 2014
. And as with anything successful,
a sequel is being prepped
. As time goes by and the company's bank account grows fatter, hopefully we will see the invitation system go away for good.
To order the OnePlus One sans invitation, click on the sourcelink during the appropriate time period. For those outside of the states, in Asia that will be between 7pm and 9pm HKT and in Europe that will be between 7pm and 9pm GMT on Tuesday.
source:
OnePlus
via
AndroidCentral