No app drawer for Android N?
56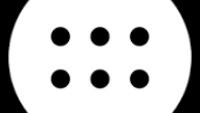 According to a report published today, the next build of Google's open source OS will launch without an app drawer. Android N will most likely start rolling out to Android users toward the tail end of this year. According to two separate sources that spoke with
Android Authority
, the app drawer does not appear on early, pre-release versions of Android 7.0.
This, of course, doesn't mean that the drawer won't be added to the operating system prior to the consumer launch of Android N. We expect to see the developer preview of the OS made available this summer during the Google I/O developer conference. This year,
Google I/O will run from May 18th through May 20th
and will be held at the Shoreline Amphitheater in Mountain View, right in Google's back yard.
If this report is legit, Google will have to deal with those who will say that it is trying to make Android look more like iOS. And Android users will once again be thumbing through their apps horizontally. The update to Android 6.0
changed the direction of the app drawer from horizontal to vertical
. That theoretically speeds up the process of searching through installed titles, although most Android users seem to favor searching horizontally.
source:
AndroidAuthority