No Root for you, as the newest update for the Verizon Samsung Galaxy S4 kills it
38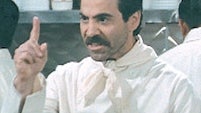 Ah Verizon, you must really enjoy locking up your phones tighter than a submarine.
Last week,
we informed you
that the newest software update for the Samsung Galaxy S4 for Verizon was being done through Samsung Kies, but now it appears that this massive 1.8GB update is also being pushed Over-the-Air as well.
The update to version "VRUAME7" not only includes KNOX and apps-to-SD, but also is said to improve touch recognition in the VZ Navigator app, battery consumption in the Group Play app, stability with Story Teller and Camera, hovering in email app, among others....which you can view all the changes and improvements in the images below.
But be warned
, that if you update your Verizon Samsung Galaxy S4 to the newest software,
you will not be able to root and unlock your phone,
as it appears that Verizon has closed down the exploit
that was being used
. Furthermore, according to "
open1your1eyes0", you can't even flash the software back to the earlier "D2" or "DK" versions that did allow root. So if your Verizon Galaxy S4 is rooted and unlocked (and you want to keep it that way), the best thing to do is reject the software update when the notification pops-up, and hope that someone will be able to develop a new root method.

source: XDA