No, China Mobile didn't really let slip a render of the iPhone 6 by mistake
27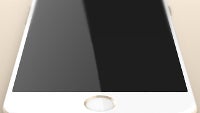 Literally hours ago, the English-speaking part of the web started picking up on a very interesting story of a deleted tweet from China Mobile's Weibo feed, apparently showcasing the new iPhone 6 in its full glory. With the iPhone 6 now considered to be weeks, not months, away, the appeal of such story is obviously great, but unfortunately the truth is different.
Say hi to Tomas Moyano and Nicolàs Aichino, two Argentinian design students, who are actually behind the official-looking (save for the punch phrase) render, that China Mobile simply re-used. The same, along with a number of others, can be found on the two's
Behance
project page, where it's made clear that these are simply renders based on leaks and rumors (like the numerous dummies of the phone). These are not official renders of the phone, even though we do expect the iPhone 6 to look much alike to what we're looking at here.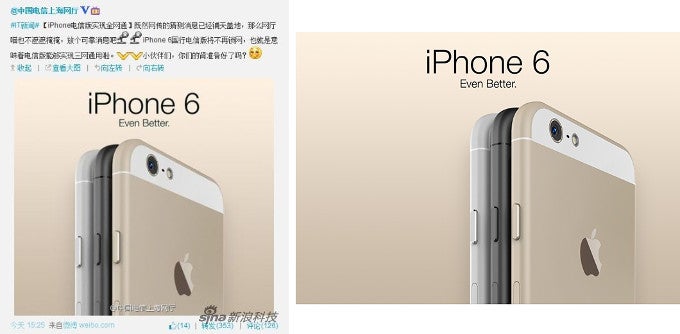 Render posted by China Mobile (left) and the original render by Moyano and Aichino (right).
Interestingly enough, the source of the image (
Sina
) never really made those out to be anything official from what our limited Chinese indicates. Instead, the piece (and tweet) simply talk about the fact that the iPhone 6 will be carrier unlocked across the big three in China (China Mobile, China Telecom, and China Unicom). So, once again, these are
not
official renders sanctioned by Apple. Thankfully, word on the street is that we'll get to see the real deal as soon as September 9th, when Apple is rumored to hold and event and introduce at least the 4.7-inch iPhone 6.