Nielsen says that you want an Android phone, not an Apple iPhone or a BlackBerry model
34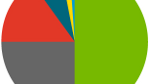 Last fall, when Nielsen asked U.S. consumers which smartphone they would buy next, the Apple iPhone was at the top of the list named by a third of the respondents. Android trailed having been named by 26% as their next smartphone. Now, it's a mere half year later and 31% of those responding said that their next smartphone would be an Android flavored model which beats out the Apple iPhone's 30% response by a hair. BlackBerry comes next with 11% of the total while 20% have no idea yet which model they will purchase next.
Another survey from Nielsen asked U.S. consumers who had recently purchased a smartphone in the past six months, which platform the newly acquired handset was running. Half of those asked responded with Android. That was twice the percentage that purchased the Apple iPhone over the 6 month period ending March 11th. BlackBerry had a 15% market share among recent smartphone buyers,
And that bring us to the bottom line. Of all smartphone users in the U.S., the Android OS had the largest marketshare as of March 11th with a 37% slice of the pie. The Apple iOS scored a 27% share which beat out third place BlackBerry by a mere 5%. 10% of the U.S. smartphone market belonged to Windows Phone 7 as of last month while Palm and Symbian brought up the rear with 3% and 2% of the market respectively.
So what will we see in the next survey due in September? Will Android pull away and expand on their thin lead or will the Apple iPhone reverse momentum and leapfrog Android? You never know. Perhaps a major surprise is waiting for us in September.
source:
Nielsen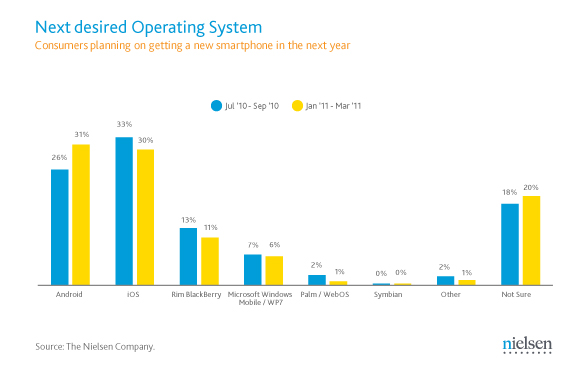 Nielsen's survey shows that by a mere 1% margin, more U.S. consumers said that their next smartphone will be an Android model over the Apple iPhone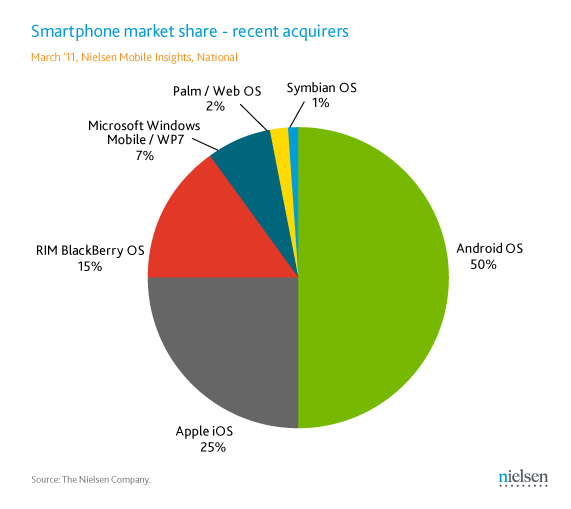 Android handsets have a 50% share of the U.S.. smartphone market as of last month