Nielsen says iOS 7 needs to work on user experience
32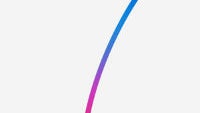 There have been plenty of complaints to go around with iOS 7, ranging from general shouts of "nothing should ever change!" to more reasonable concerns about battery life, bugs, and troubles navigating Apple's new coat of paint. Nielsen Norman Group wanted to go through iOS 7 with a fine-toothed comb in order to break down exactly what Apple got right in iOS 7, and what it got wrong.
Overall, Nielsen has come to the decision that there are good ideas in iOS 7, but bad implementation; and, there are changes that only serve to make things look different even though they erode the user experience. Big on the list are problems with gestures. While Nielsen likes the features available with gestures like the notification tray, Spotlight search, and Control Center. The problem is that the difference between swiping down to get the notification tray, and swiping down to get Spotlight is very small. Similarly, swiping up to do something like scrolling on a website could easily trigger the Control Center if you reach a bit too far. It is possible to disable the Control Center within apps, but that does take away from the benefits of the feature. Another issue with gestures is the swipe left function, which Nielsen says seems to be Apple's answer to not having a dedicated back button like you would find on Android or Windows Phone, but the usage isn't consistent.
Of course, the new flat design is also a big part of Nielsen's piece, and the general consensus seems to be that the changes were made simply because people were asking for something new. The changes in iOS 7 sometimes stray a bit too far from what iOS had previously presented, and in doing so "Apple has demolished millions of hours of user learning..." Suddenly, links and content can't always be discerned, buttons sometime fade into the background, the picker takes up more space to show you fewer options, and even the app icons can be hard to find because of the changes. Some of these points are definitely nits that fall into the "change is bad" argument, which we don't appreciate much. Sure, change can be difficult, but we're all human, and if nothing else we are capable of adapting to change and learning.
In the end though, Apple definitely has work to do to refine the UI of iOS 7. The changes don't always work, and the changes aren't always implemented properly in app updates. Nielsen expects things to get better because both Apple and iOS developers will issue updates based on user feedback, but it definitely is making for frustration right now.