Niantic removes all legendary Pokemon Go creatures from all accounts
4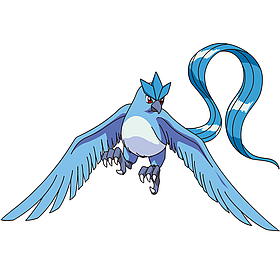 Niantic Labs, the company that develops Pokemon Go under Nintendo's license, has just announced that it has removed all legendary Pokemon from all accounts.

In a statement issued to gamer-centric website IGN, a Niantic Labs representative said that the legendary Pokemon have been released by mistake. To rectify the situation, Niantic flipped a switch that removed all legendary Pokemon from Trainer's accounts. Here's the statement in full:
"We recently noticed that a few Legendary Pokemon got into a few accounts when they shouldn't have, To preserve the game's integrity and as a measure of fairness, we have rectified the situation and revoked the legendary Pokemon from the Trainers' accounts."
Interestingly, Niantic's public decision to delete all legendary Pokemon from all accounts also serves as proof that these legendary creatures even existed in the first place.
In the past few days, there has been a lot controversy surrounding the legitimacy of legendary Pokemon. For instance, a Pokemon Go Trainer from Ohio who goes by the nickname of Kaitcovey has recently claimed to have captured the legendary creature Articuno. According to the Kaitcovey, Articuno was gifted to him by Niantic after the trainer contacted the developer regarding an issue with the
insanely popular game
.

In the light of Niantic's statement, it seems that Kaitcovey's Articuno may have been legit. Unfortunately for the trainer, however, his legendary Pokemon has now been removed from his account.