New Pokemon GO sign-in platform will allow parents to control their kids' privacy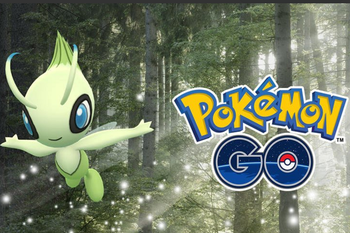 Pokemon GO developer Niantic is adding a new log-in platform for children called Niantic Kids. This will allow parents to use the "adult portal" to keep track of their childrens' privacy while the kiddies play the game. For example, after mom and dad register with Niantic, they will be able to review and approve the permissions needed before their junior trainers look to capture their first Pokemon.
Kids might be too trusting when they play a game like Pokemon GO, so with this new feature, parents can control how much personal information their kids share with other players. The whole program was designed by SuperAwesome's Kids Web Services, and there is speculation that with the system in place (the new Niantic Kids sign-in is coming soon), kids under 13 will be allowed to trade and swap Pokemon. Apparently, the powers that be at Niantic realized that restrictions on game players under 13 was making it hard for them to fill up their Pokedexes.
"Parents can register with Niantic Kids to manage their child's privacy via the parent portal. Niantic Kids helps you review and approve your child's permissions before they can play and provides options to control the personal information shared in Pokémon GO. The experience has been developed in conjunction with SuperAwesome's Kids Web Services, a service certified by ESRB Privacy Certified and by the kidSAFE Seal Program. Niantic Kids gives you peace of mind that your child's information remains secure while they have fun playing!"-Niantic
Parents will still be able to control their kids' privacy even if their children sign-in using the Pokémon Trainer Club. For the grown-ups, this should be a weight off of their minds and allow them to concentrate on filling their own Pokedexes.