Nexus launcher and Google Assistant launching alongside new Nexus devices, maybe MR1
4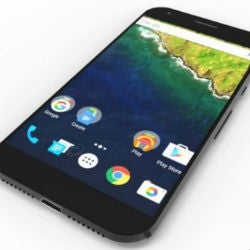 Yesterday, the final version of Android 7.0 Nougat
began its rollout
to supported Nexus devices, Android One devices, and the Pixel C. We also learned that Google would be starting a more consistent schedule of
maintenance releases
for Android. What we didn't see packed in the software update were the rumored Nexus launcher or announced Google Assistant.
It turns out that those two features are being held back by Google in order to launch with the new Nexus devices for the year. XDA developer and guy-in-the-know Nate Benis, who has had a hand in some of the Nexus rumor leaks this year, is saying he expects the Nexus launcher and Google Assistant to be released alongside the new Nexus devices, which seems perfectly reasonable to us. Benis also goes on to suggest the first maintenance release would be released at the same time, but we're not so sure on that one.
Benis claims Google will be releasing the new Nexus devices around the same time as last year, which makes sense and would put the release in late September. However, Google's vice president of engineering said yesterday that the first beta of Nougat maintenance release one wouldn't be pushed out until fall, which starts on September 22nd. It seems highly unlikely that the beta would push out about one week before the final version, but it also seems unlikely that Google would release the new Nexus devices without the Nexus launcher or Google Assistant.
So, we're betting that Benis is right that the Nexus launcher and Google Assistant will be released along with the new Nexus devices, but either those devices will hit later than expected, or they will be released before the first maintenance release for Android Nougat. We'll have to wait and see.