Android adopting quarterly maintenance updates, keeping developer previews
12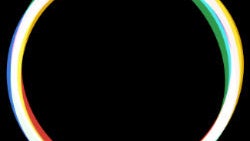 Android 7.0 Nougat
started its official rollout
today, but that isn't the only Android update news to be had. It turns out that Google is planning to be more structured with how it releases software updates going forward, although it is still unclear whether this structure and consistency will trickle down to Android manufacturers as well.
According to Google's vice president of engineering, Dave Burke, Android Nougat will be set on a new quarterly maintenance schedule. In fact, Google has already begun working on the first maintenance update for Nougat, which will be released as a developer preview "this fall." Burke doesn't say specifically, so it's unclear if the developer preview and the first quarterly maintenance update will both be released this fall or if the developer preview will come in the fall and the final version in the winter quarter.
The claim also isn't made by Google that this will in any way speed up how quickly updates are pushed to non-Nexus devices, but moving to a more structured and consistent schedule complete with developer previews may have an effect. At the very least, it could make it easier for Google to draw up a map of the slowest OEMs and carriers when it comes to updates, which Google has been
rumored to be considering
.
Either way, it sounds like Google wants a better schedule, and Burke also said the first bug patch for Nougat will be out soon.
Recommended Stories