Nexus Prime confirmed by Samsung lawyers
22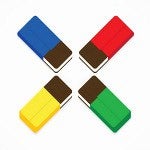 That another Nexus device existed and would launch as the first phone running Ice Cream Sandwich, we already knew that to be true. It's always been the specifics about the device that have been subject to the rumor tag, but it looks like at least one rumor can be smashed. The Nexus Prime is a Samsung device.
Rumor had it that Samsung was showing off the
Nexus Prime at Verizon HQ
recently, but that was just a rumor. This information was confirmed by Samsung themselves after company lawyers issued an injunction against someone who had obtained the firmware of the Nexus Prime. Samsung lawyers want to keep that person from sharing the firmware. In the letter, Samsung confirms that the device is its property, and also refers to the device under the name Nexus Prime. While it seems easy to assume that Nexus Prime will be the official name of the device, there is still no confirmation of that, and the name Prime could very well be a product codename, much like the Nexus One was the HTC Passion, and the Nexus S was Crespo.
Given that it is confirmed the next Nexus device is being made by Samsung, that makes it a much higher likelihood that it will also feature the Samsung-made
Super AMOLED HD screen
. The device is expected to be launched in just a couple months, so it seems like now is the time when rumors will start turning into facts. We're excited to see more details.
source:
Geek
via
Android Authority