[Updated] Nexus Prime spotted at Verizon headquarters
32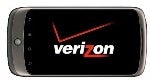 This is a strange rumor because all at once it seems to validate some of our greatest hopes for the next Nexus device, but at the same time, it seems incredibly implausible. Word has it that the Nexus Prime has been spotted in the halls of Verizon headquarters. The device that was spotted was supposedly the Nexus Prime, built by
Samsung, and featuring the Super AMOLED HD
screen that we all want so badly. Supposedly, it was a 4" screen. While the Nexus Prime will certainly be shipping with Ice Cream Sandwich, there was no word in the rumor as to what version of Android was running on the Prime.
Of course, the trouble with this rumor is that many people will make the leap from "Nexus Prime spotted at Verizon HQ" to "Nexus Prime to be on Verizon Wireless", and those two statements have no factual link at all. The story is simply that the device has been seen at Verizon HQ. The leap to having the Prime on Verizon Wireless would mean that Verizon would allow a pure Android experience, meaning no Verizon section in the Android Market, and no turning off features like tethering or WiFi hotspot. That seems like a precedent that Verizon would not want. However, the new Android update 2.3.5 on the Nexus S 4G for Sprint killed the free tethering option, so it is possible that Google will bend on keeping that feature open and pure, and gives hope for a Verizon Nexus phone.
We'll still hope for a Verizon compatible version of the Nexus Prime, but we certainly won't hold our breath for a Nexus Prime sold in Verizon stores.
(P.S. We know that the title image is a Nexus One, but we really didn't want to use that one picture of the supposed Nexus Prime laying on the fur rug again.)