Nexus 6 and 9 prices leak: suggests the times of affordable Nexus is over
73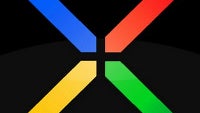 Update:

The Nexus 6 and Nexus 9 are official, and they indeed are no longer in the affordable price bracket. Take a look at the official 2014 Nexus prices here.
Google is expected to unveil the Nexus 6 and Nexus 9 quietly, without any large press events today, and hours before the anticipated announcement, we're seeing leaked prices for the Nexus 6 'Shamu' and the Nexus 9 'Volantis'.
For those expecting to see prices similarly low as on last year's Nexus devices, this will be a cold shower: German retailers Media Markt and Saturn have listings showing prices only slightly below flagship levels for the two.
The Nexus 6 is listed with a starting price of 569 euro, way higher than last year's Nexus 5 starting price of 399 euro at the same retailer. Note that last year, those retailers quoted prices 50 euro higher than those on Google Play, but even if the same scenario plays out this year, we're still looking at a price of at least 500 euro (which usually translates into a retail price of $500 in the United States). While still not as expensive as a flagship smartphone, this is a hefty price tag when compared to Nexus prices from the last two years.

Nexus 6 price listings at Germain retailers
The Nexus 9, on its part, is listed with a starting price of 399 euro (which usually means that the U.S. price will be $399) for a basic 16 gig Wi-Fi-only model. A 32GB Nexus 9 will retail for 489 euro in Europe, and 32GB with 4G LTE goes for 569 euro.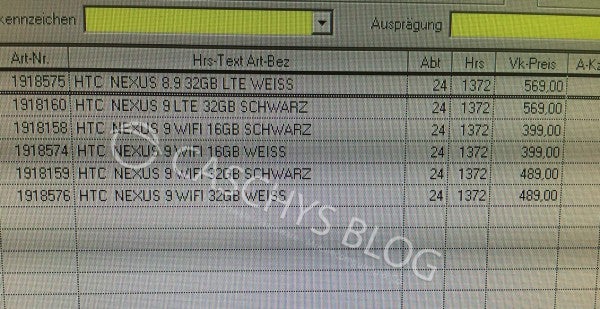 Nexus 9 price leaks
This pricing puts the Nexus series in much more direct price battle with other Android flagships, as well as with Apple's iPhones and iPads. Would you still buy a Nexus at that price?
source:
Caschys Blog
(
translated
)