Nexus 4 is free on T-Mobile until Sunday, but it's still a bad deal
20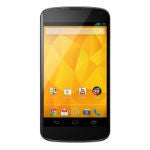 We were actually a bit torn about whether or not to put the "deals" tag on this post, because in some ways it is a special deal, and in others, it really isn't a deal at all. Either way, we wanted to let you all know that you could get a Nexus 4 for free on T-Mobile, and the deal runs until Sunday. Of course, now we feel obligated to break down this supposed "deal".
So, if you were to get the "free" Nexus 4 through T-Mobile, you would have to sign up for a two year contract, and pay $89.99 per month for an unlimited talk, text, and web plan. On the other hand, you could also buy the same device unlocked from Google for $349 (since we're talking about the 16GB model), bring it to T-Mobile, and then sign up for an unlimited everything plan for $69.99 per month without a contract. Based on the difference in the monthly plan, you'd save the equivalent of your $349 investment in the phone within 18 months. So,
even a "free" Nexus 4 from T-Mobile comes out to be more expensive over the course of the two year agreement
.
You'll also have to pay $50 for the phone through T-Mobile, but there is a $50 mail-in rebate, which is how the phone technically comes out free. So, if you like being contractually obligated to a carrier, paying more money, and dealing with mail-in rebates, you can get the Nexus 4 from T-Mobile, we guess.