Next-generation Google Assistant to be up to 10x faster, exclusive to Pixel 4
2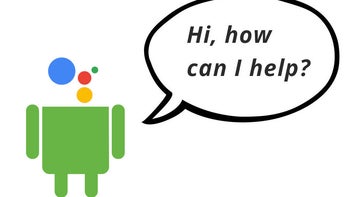 Today at Google's I/O developer conference, the company was proud to share with the audience that earlier this year, it had achieved a major technological breakthrough that's going to allow it to improve its popular Google Assistant in a dramatic way.
Google CEO Sundar Pichai explained that the Assistant's advanced speech recognition engine relies on an elaborate set of machine learning models to work. These models are so complex that they require hundreds of gigabytes of data and a speedy network connection to work. That is, until now.
Thanks to the company's advances in deep learning, it's become possible to shrink the sheer girth of the machine learning models in a dramatic way. So dramatic, that 100 GB of data could now be successfully contained in just 0.5 GB.
The user-facing benefit of this new technology is that it'll allow the Google Assistant to carry out all the computations needed for many of its tasks right on the device itself, without having to constantly communicate back and forth with Google's servers. This should significantly speed up the way the Assistant delivers certain responses, sometimes up to 10 times.
Internally, Google has been calling this project the 'next-generation Assistant', and it makes perfect sense considering the impact of the change. On stage, the company ran a live demo with the next-gen Google Assistant, showcasing the speediness and immediacy of its responses. The audience was indeed left quite impressed, as the Assistant managed to effortlessly jump from task to task without stopping to think or process for any noticeable amount of time. Still, it's reasonable to expect that those actions that do not require internet connection will benefit more from this upgrade, as opposed to network-dependent ones.
Next-gen Assistant to be a Pixel 4 exclusive?
The only bad news in all this has to do with the next-gen Assistant's availability. Google is going to release this new feature together with the new Pixel phones later this year (probably called Pixel 4), and there has been no mention if it'll ever reach current and previous Pixel or other Android devices. From the current wording, it'd appear that the new Assistant will be exclusive to the Pixel 4, and possibly other upcoming higher-end Android 10 Q phones. No reason has been given as to why current hardware would be incapable of supporting the next-generation Google Assistant.
Hopefully more details will be revealed soon. It'll be interesting to see if Google would reconsider its plans and eventually find a way to make the much-improved Assistant work on the current generation of Android flagships.