Next-gen iPhone to feature only "slight modifications", coming in September?
52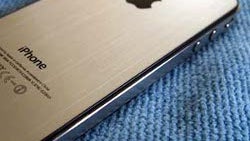 Concord Securities analyst Ming-Chi Kuowas one of the few reliable sources giving correct estimates aboutthe iPad 2's resolution. It's this track record that makes us valueinformation that he's gathered straight from supply channels aboutthe expected iPhone 5. First off, the new iPhone will only undergo aslight redesign and an improved antenna positioning, focusing more ona flashier iOS 5.0 than on any major changes in the hardware. Theanalyst remained silent about a possible change in the screen size,but mentioned that it's the 2012 iPhone that will bring more dramaticchanges.
In addition, Kuo confirmed that the newiPhone is to come with an A5 dual-core chip and an 8-megapixel rearcamera. The analyst noticed that Apple will switch to aQualcomm-produced baseband chip for both GSM and CDMA handsets.Apple's A5 chip is what's behind the iPad 2 and its noticeably fasterperformance and graphical oomph, but all of this is also expected onthe next generation of the iPhone.
Kuo also confirmed earlier information that mass production of the phone is to start onlyin September, while trial units are to be produced as early asAugust. If true, this will break Cupertino's disciplined yearlyrelease schedule and will leave us guessing about what we'll see atJune's WWDC where Apple usually debuts new products. A delayed launchof the next-gen iPhone in September or October would allow Apple toship between 28 and 32 million handsets this year.
Kuo also went on to claim that Japan'sdevastating tsunami affected seriously Apple supplies to an extentthat a new generation of the iPod touch – as unlikely as it sounds– might not be launched this year.
source: AppleInsider