Next Apple versus Samsung trial, set for 2014, could be delayed or canceled
18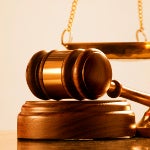 Judge Lucy Koh became a household name, at least in the households of smartphone fanatics, by presiding over the Samsung vs. Apple patent trial last year. By now, you should know that
Apple ended up winning a verdict of $1.05 billion
, although Samsung is going to appeal that verdict. All of the post-trial motions have been ruled upon by Judge Koh and now both sides are putting things together for the sequel to the heavyweight legal battle, which is set to
start in 2014
.
permanent bans
against several of Sammy's devices, and the appeals court won't reach a decision until September. The next trial is supposed to start in March 2014 and revolves around the '604 patent known as the Siri patent which deals with universal search. "
I just don't know if we really need two cases on this
," said the judge, who spoke with both sides on Thursday in a San Jose, California, federal court. Koh says that a final ruling from the federal appeals court would cover both lawsuits which would mean that the 2014 trial would not be necessary.
Apple attorney William Lee argues that both cases should proceed as planned since each case deals with a different patent. Samsung attorney Victoria Maroulis disagrees, saying that there is substantial "
overlap
" between the two cases. Koh asked attorney's for both sides to discuss the idea and
report back to her
on March 7th. Koh also asked, "
I assume there have been no further settlement discussions or at least none that have gone anywhere
?" Apple's attorney Lee responded by saying, "
The answer to the last question is, that's correct
."
source:
Reuters