New specs leak confirms our fears: Samsung Galaxy Gear may only get 10 hours of battery life
64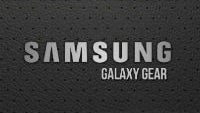 Earlier today, we talked about the potential issues that customers will have to look out for with the Samsung Galaxy Gear and the Sony SmartWatch 2, because we're not convinced
the hardware or software is ready
for smartwatches yet. One big worry is battery life, and a new leak concerning the specs for the Galaxy Gear, it looks like battery life could be a problem.
The new leak confirms some of the specs that we have heard
before
for the Galaxy Gear, including a 2.5-inch OLED display at 320x320 pixels, a dual-core 1.5GHz SoC (which we have heard is the
Exynos 4212
), 1GB of RAM, speakers on the straps, accelerometer, Bluetooth 4.0 LE, and Android Jelly Bean. There are a few new specs of note though. The new rumor calls for a 4MP 720p camera, not the 2MP shooter we heard about in previous rumors. The device may also come in two choices of storage, which are listed in the report as 8GB and 6GB, which is an odd combination, so we wouldn't be surprised if that was a typo, and it were actually 8GB and 16GB.
The other new bit of info is the worst. According to the report, the Galaxy Gear will only be capable of 10 hours of battery life. That is so low that we are hesitant to believe it. We'll have to see what Samsung has to say, because the unveiling is coming next week.