More information about the Samsung Galaxy Gear smartwatch leaks
26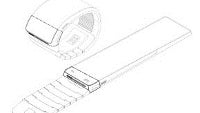 On September 4th, Samsung is expected to introduce the
Samsung Galaxy Note III
and its new Samsung Galaxy Gear smartwatch. While there seems to be more interest in the phablet, the launch of the watch is actually much more important for Samsung. With
Apple apparently having difficulties developing the Apple iWatch
, Samsung will have the stage all to itself for the first unveiling in this new smartwatch era.
A couple of days ago,
we told you that the device is expected to run using a dual-core 1.5GHz Samsung Exynos 5412 CPU
with an ARM Mali-400 MP4 GPU, 1GB of RAM, a 1.67 inch AMOLED display with resolution of 320 x 320. The watch also includes a 2MP camera, and support for both Bluetooth and NFC.
Now, however, sources point out that the Galaxy Gear will have a
larger, 2.5-inch OLED display
with 320 x 320 pixel resolution. Moreover, the chip inside it is said to actually be an Exynos 4212, the same as in the international Galaxy S III.
Now, some more information about the watch has leaked. At the time of the first report, we might have sounded a bit skeptical about the camera placement. But the latest speculation has the camera integrated with the strap along with tiny speakers placed in the clasp of the watch. Furthermore, the device is expected to support Bluetooth 4.0 LE which means it will work great with wireless monitors designed to measure your health. These include monitors to measure your heart rate and blood pressure. And because you're using Bluetooth 4.0 LE, it won't be a stress on your watch's battery.
While the watch will have an accelerometer, and the screen will support the usual gestures such as swiping, there will be no way to enter text on the watch. Versions of the watch that were handed out to developers came with either Android 4.1 or Android 4.2 aboard. There is Twitter and Facebook integration out of the box, allowing you to use the smartwatch to keep up with your social networks. To sync the watch with your phone, you will need to install the
Samsung watch manager app
which will be available from Samsung's own app store. That could mean that owning a Samsung Galaxy handset or tablet will be necessary if you want to use the watch to its fullest.
If
the watch is released in week 40,
as one source says it will be (September 30-October 6th), and everything goes smoothly, this could be Samsung's game to win or lose with Apple having to play catch-up.
source:
GigaOM