New snaps of the LG V10 showcase the device's body and secondary display
8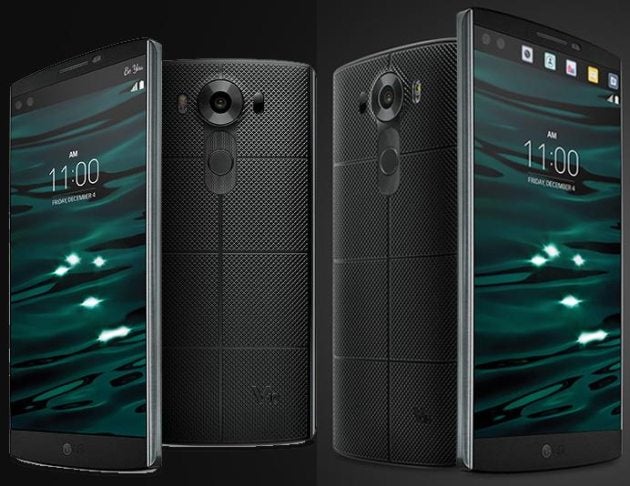 The so-called LG 'V10' has been the subject of much rumor these past few days, and with an LG press event set to take place tomorrow, we can now feast our eyes on some brand-new renders of the elusive handset. Previous reports had suggested that said device could
feature a secondary display
, and with the latest set of images courtesy of Evan Blass'
evleaks
Twitter feed, the evidence now seems concrete.
What's less clear-cut, however, is whether the V10 is the same device as the LG G4 Pro. GFXBench
appeared to out
all of the juicy details of said handset yesterday, including a 5.7-inch quad-HD display and 4 GB of RAM. The last we heard of the V10, it will offer a display of an identical diameter and resolution,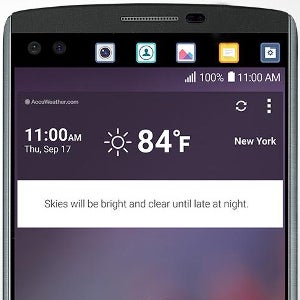 the same six-core Snapdragon 808 SoC, but 3 GB of RAM as opposed to 4. The trend of dropping two new handsets in tandem seems to be in vogue, as we've seen from Samsung, Apple and Google in recent weeks. Thus, the V10 and the G4 Pro could be LG's double-barreled response, and we certainly wouldn't balk at the prospect.
If you are keen on the idea of a smartphone with a separate ticker display along the top, then you may just be cajoled by the V10. Per Blass' new press renders, you can see the slender display offering shortcuts to apps for easy access, and hopefully LG has a few additional plans to heighten its usefulness.
The company's October 1st press event will put paid to any uncertainty. Although it's by no means a direct follow-up to the G4, LG will be keen to impress with so many new handsets incoming across the industry, and hopefully, the company delivers two big smartphone announcements in one hit.