New shipping options coming soon to Google Play
2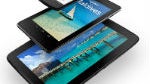 So far, if you have wanted to buy a new Android device, Chromebook, or accessories from the Google Play Store, the only option as far as shipping has been the "Ships in 1-2 business days" option, which had different prices for different products. But, word has it that there could be new shipping options coming soon to the Play Store.
All of the new shipping options will still have the 2 business days for processing, but beyond that you'll be able to choose between UPS two-day shipping (2 days, of course), Ground (3-5 day shipping), and Saver (5-10 day shipping). These options will be for the U.S. only.
Unfortunately, there's still no way to easily calculate how much shipping will be for a product, because the shipping cost will still factor in the weight of the item. Currently, shipping costs can range from $6 on a $20 Nexus 4 Bumper to $14 for a phone or a tablet and $19 for a Chromebook Pixel.
The word about the new shipping options had claimed they would start today, but we haven't yet seen them hit Google Play. Also, the cheapest option, Saver, will not be available on all products. So, while there should be new options for shipping soon, it certainly doesn't look to be getting any less complicated.