New premium Windows 10 Mobile device coming from Microsoft?
28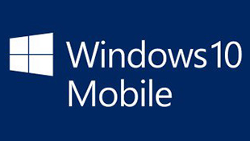 It has been a while since Microsoft unveiled a new Windows 10 Mobile handset. Brad Sams, executive editor of Thurrott.com, says that a Windows 10 prototype mobile device is being examined inside corporate headquarters. At this stage, there are no specs to discuss and even Sams isn't 100% sure if we are talking about a phone or a tablet. The smart money is betting that this is a phone since Microsoft does need to fill gaps in its smartphone lineup.
We know what you're thinking. You are probably trying to convince yourself that this will be the long awaited Surface Phone. Let's see what the judges have to say about that.
BWAAP!
Oops, 'fraid not. Sams says that the new device is not, repeat NOT being made by Microsoft's Surface division. But there is a clue, and it is a big one. The talk is that the team in charge of new device is being headed up by Alex Kipman who is the top man on the totem pole as far as Microsoft HoloLens is concerned. That would seem to indicate that this new phone could have a major focus on AR and VR capabilities.
Microsoft is said to be positioning the new device as a high-end premium priced model that might run Windows 10 on ARM. Reports say that it could be based on CShell, although this is quite buggy at the moment. As a result, there still is plenty of work that needs to be done before the device is introduced, most likely sometime in 2018. Most expect the new phone to be made for the enterprise.
source:
Softpedia