New flagship killers: Asus releases the ZenFone 5 family
16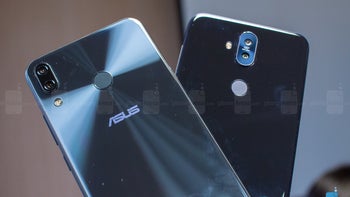 Asus' ZenFone handsets have been around for about 4 years now and, while they haven't picked up a great deal of steam, they offer their own sets of interesting features on midrange and flagship phones. A lot of them center around the camera, with laser focus, and wide-angle lenses or 2x optical zoom having been in the company's portfolio already in the past.
Today, Asus launches the next generation of ZenFone handsets — the ZenFone 5, ZenFone 5Q (ZenFone 5 Lite in select markets), and the flagship ZenFone 5Z. Let's take a closer look at what they have in store for us!
Design and Display
Bezels begone — all three new ZenFones feature a super-tall screen with minimal bezels around them, with an extremely high screen-to-body ratio. What you will instantly notice, however, is that the ZenFone 5 and ZenFone 5Z have embraced the Notch design language, as well — the screen reaches all the way to the top of the phone, but there's a cutout there, which holds the selfie cameras, sensors, and earpiece.
Turn the ZenFone 5 and 5Z around and we see Asus' signature circular brushed metal finish with reflections that draw attention to the fingerprint scanner nested on the back. The ZenFone 5Q doesn't have the flashy finish, but it's still a glass sandwich.
On to the Display, the ZenFone 5 and ZenFone 5Z sport a 6.2-inch IPS screen with a 19:9 aspect ratio. The resolution we get is FHD+ (1080 x 2280) to make for some crisp imagery. The ZenFone 5Q is slightly smaller, with a 6-inch 18:9 IPS screen and a FHD+ resolution of 1080 x 2160 pixels.
Asus has really embraced the whole "less eye strain" concept. It has included a Blue light filter in its ZenFone 5 family — it's a feature best used after sundown and science says it reduces eye strain (to put it in a few words). Then, we also have Auto Color Temperature, which will automatically calibrate your screen's colors based on the ambiance of your current setting. Currently, Apple's iPhone 8, iPhone X, and iPad Pros have this feature (the True Tone Display), but no one else has touched it. We can't wait to see how Asus' implementation performs!
Hardware and cameras
The ZenFone 5 has an upper-midrange tier of hardware, as it's powered by the octa-core Qualcomm Snapdragon 636 capable of reaching speeds of up to 1.8 GHz. It sports a generous 64 GB of memory and comes in variants with either 4 GB of RAM or 6 GB of RAM. The flagship ZenFone 5Z proudly trots into flagship land with a Snapdragon 845, and three different tiers — 64 GB of storage + 4 GB of RAM, 128 GB of storage + 6 GB of RAM, or 256 GB of storage + 8 GB of RAM. Then, we have the ZenFone 5Q, which is the more budget version. It rocks a Snapdragon 630 with 4 of RAM and offers 64 GB of storage, so it's still quite generous!
Now, we come to the interesting part. Just like in the past generation of ZenFones, we've got different camera setups depending on model, all of them interesting.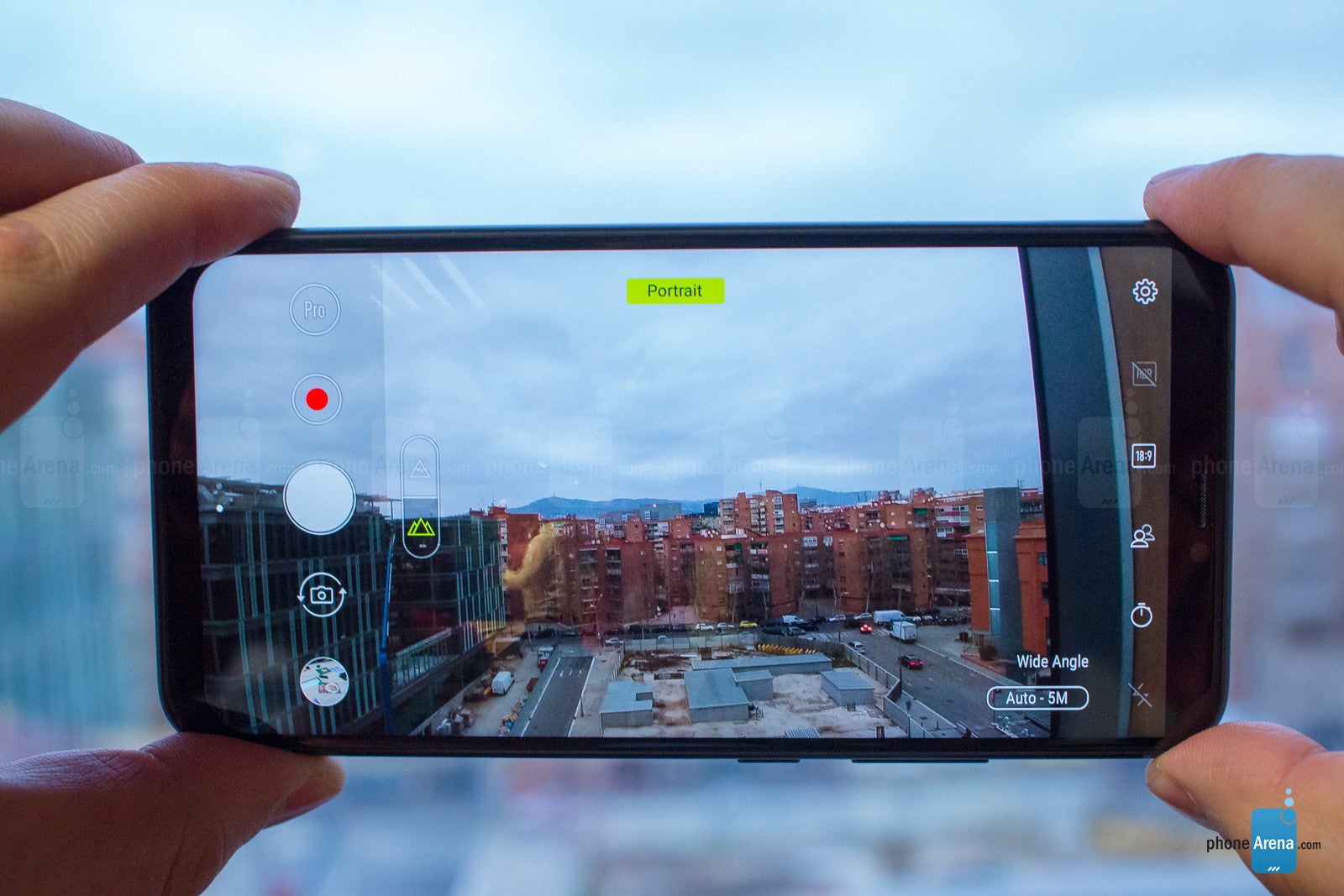 The ZenFone 5 features a dual camera on the back — a main 12 MP sensor with huge 1.4 μm pixels and a rather large lens aperture of F1.8 takes care for most scenarios and Asus insists that it does great shots in the dark. Then, there's the secondary snapper with an 8 MP sensor and a 120-degree wide-angle lens for those larger-than-life shots. On the front, we've got an 8 MP selfie camera. The flagship ZenFone 5Z has the same setup, actually, meaning that Asus decided to forfeit on the whole optical zoom thing this year around.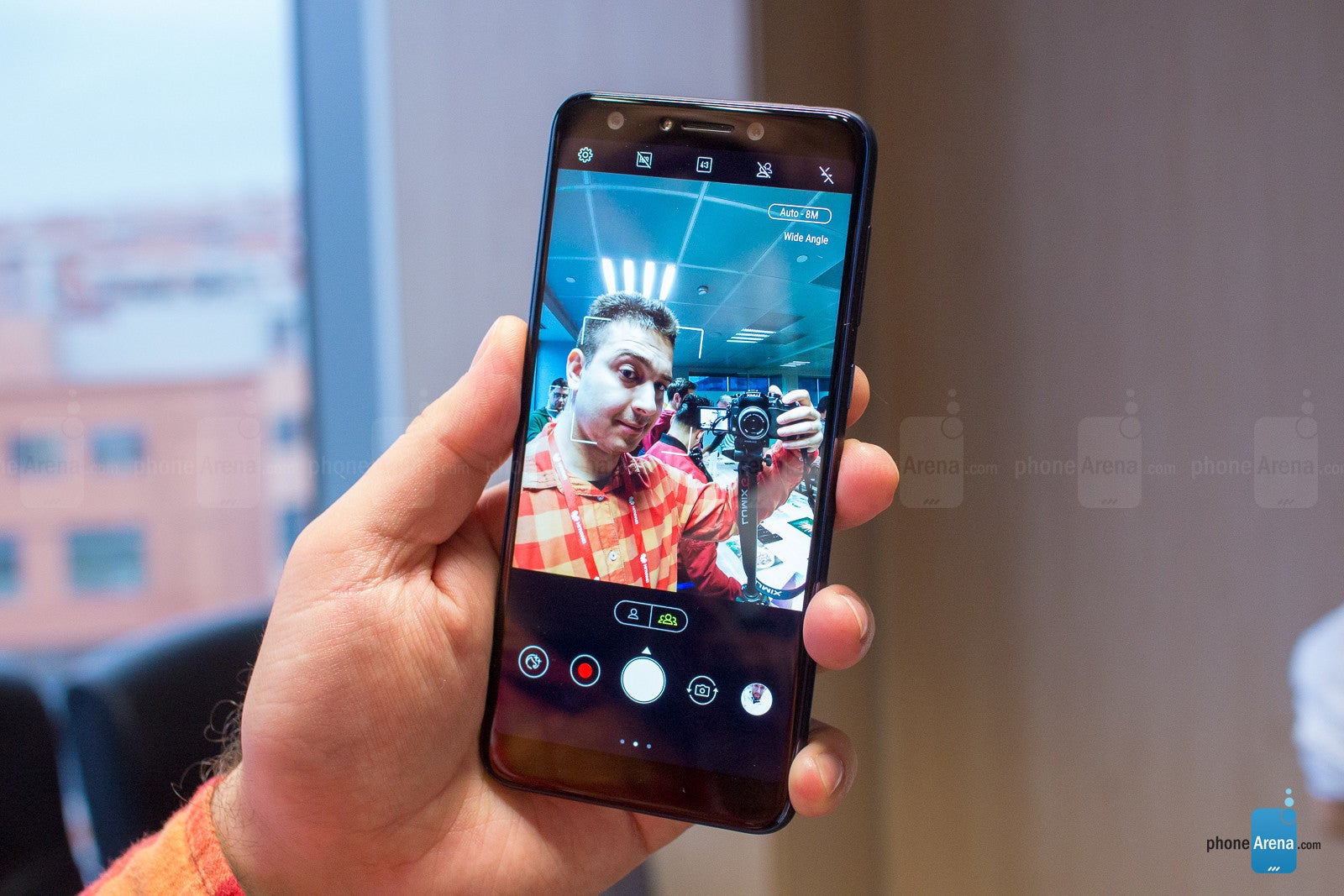 And then, we have the ZenFone 5Q which has the most cameras here — two in the back and two in the front. Both sides have a "regular" and a wide-angle lenses. The main camera on the back has a 16 MP sensor, while the front one has a 20 MP one for those super-detailed selfies.
Everything is AI
AI has been the new buzzword for months now and Asus joins in on the fun. The ZenFone 5 family has a bunch of automated features, which Asus calls AI-driven. For example, the camera Auto mode will select the best scene settings out of 16 pre-made ones for your current needs and conditions. But three of said scenes are dedicated to Text, QR Code, and Tripod, and there are two separate ones for Dog and Cat alone, which makes the 16 scene number sound slightly less impressive.
A so-called AI Photo Learning feature will learn how you like to edit your photos and will apply settings it thinks you will like in the future. All three phones are capable of portrait shots with a blurred background — that's also attributed to AI.
There's also the AI Boost, which — when engaged — will improve the phone's performance a little bit, squeezing out that extra performance ypu might need for your game or any other task.
Last, not least, there's an AI-governed intelligent charging in place, which will choose whether you want to top up the phone quickly right now, or if you are going to be leaving it plugged in overnight. It will then adjust charging currents so that the phone's battery health is kept at a top condition over time.
More cool tidbits: Sound and UI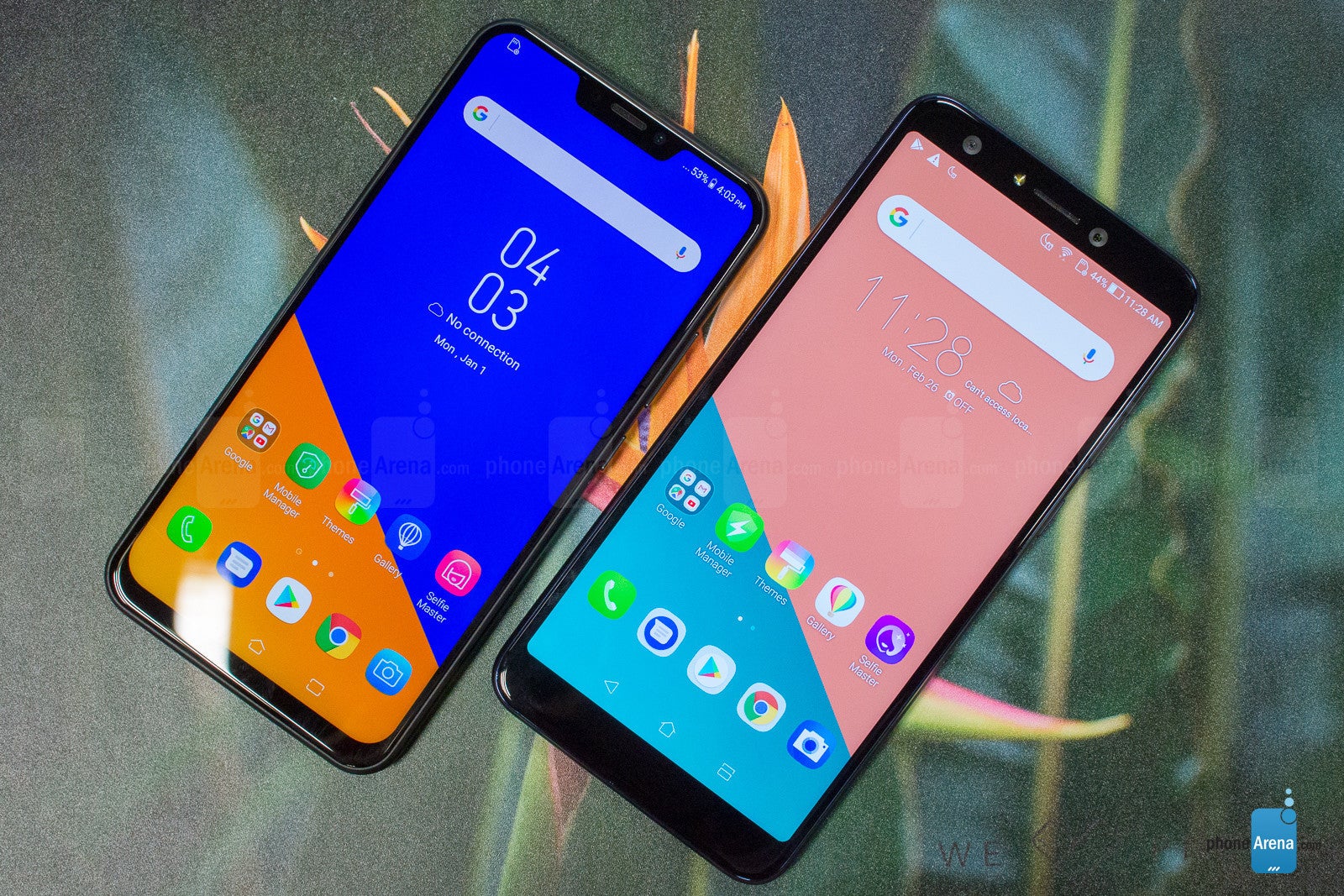 The ZenFone 5 and ZenFone 5Z feature a set of stereo speakers that sound impressive on paper. With large, 5-magnet speakers and individual amps dedicated to each speaker, the phones are said to achieve not only louder volumes, but an extended low-frequency range of about 14% and 12% less distortion in the low range. That's compared to previous ZenFones and the numbers don't mean much until we get to put a ZenFone on full blast in our office, but it sounds promising.
On to interfaces — people love a clean interface. A manufacturer can change the looks of icons, menus, and backgrounds as much as they want, but when the UI starts to bog down the performance of an otherwise good phone, expect users to be annoyed. Asus seems to be acknlowledging that. The company has announced that it will stick to its ZenUI software, laid on top of Android, but says that its latest build — ZenUI 5 — is the cleanest one they've had yet. There will be no duplicate apps for the Internet browser, Email, keyboard, or messaging, meaning Asus will use Google's Chrome, Gmail, Gboard, and Google Messenger as the default apps. The only 3rd party apps you will find out of the box are Facebook and Instagram, Asus says.
And yes, we've got an animated emoji feature here as well. Called ZenMoji, Asus' offering seems to work very similar to Animoji, but allows you to use them in 3rd party apps and even stream your ZenMoji avatar live! Not only that, you can use Facebook's overlays straight over them as if they were your actual face.
Face unlock is also a trendy feature and yup, all three new Asus ZenFone 5 phones support it!
Expectations and pricing
The ZenFone 5 family will be launching soon. We don't have prices for the ZenFone 5Q and ZenFone 5 right now, but the flagship ZenFone 5Z will be starting at $499. That's pretty good for everything it offers!
Of course, whether all the AI features are really super-smart, or just a new branding for what we used to call "automatic" remains to be seen. We are also quite curious to test out the Auto Color Temperature feature and see how accurate it is in different scenarios. All that said, the ZenFone 5 phones sound like they could be great deals, but we will reserve our final opinion for review time!